Waikiki Shell | Honolulu, Hawaii
2 whole days of the very best Hawaiian Reggae, Hip Hop, R&B, and Pop on the beach at Ohana Music Festival at the Waikiki Shell on Friday and Saturday, August 26th and 27th 2022. Get your 2-Day pass right here for two days of Fiji, Three Plus, Kapena, Bruddah Waltah, B.E.T. and Pati all brought to you by Hawaii's Finest Clothing brand. Grab your tickets and come on down to the beach, chill out and enjoy some sweet, sweet tunes in pure island style!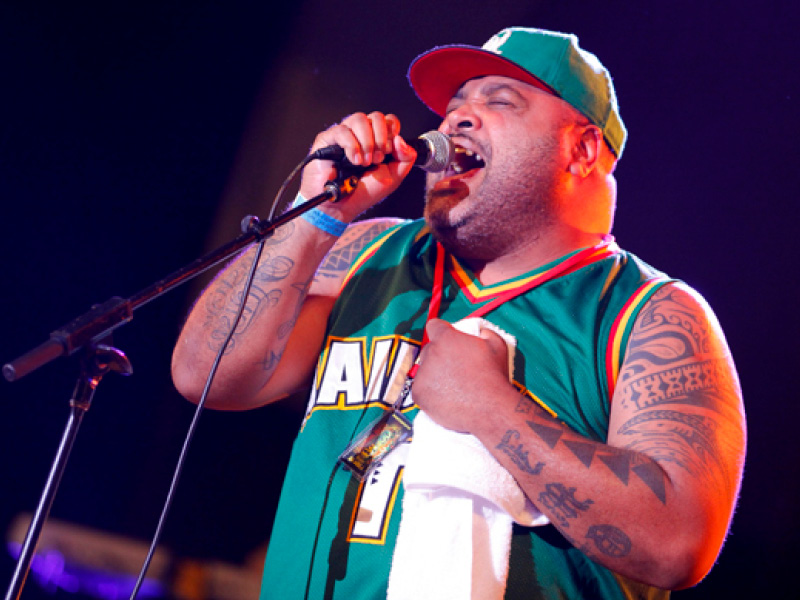 Headliner, Fiji, is one of the biggest Polynesian artists of our time. Playing a Pacific Island fusion blend of classic reggae, Hip-Hop, R & B and Jazz has set Fiji apart as a performer, and as a pioneer of Island Sound. For those that love Hawaiian-style Hip Hop, Fiji offers established fans his recognizable energy and remarkable personality. Newcomers to his music embrace his smooth voice and exotic sound….. Previous albums Evolution and Born and Raised brought successful unique island style to the mainstream, launching Fiji as the one of the most recognized Polynesian artist in the world. His hits like "Smokin Session" and "She's Da Bomb." co-written by Fiji, as well as a remake of Otis Redding's "Sittin' on the Dock of the Bay."
In 1998, he earned the Na Hoku Hanohano Award for Male Vocalist of the year and Entertainer of the year, solidifying his place among Polynesian fans and introducing his sound to a wide audience of listeners. Embracing the Polynesian style, he has introduced music lovers around the world to his own smooth blend. His most recent album reached the Top 100 iTunes music chart. Fiji is behind some of the Pacific top up-and-coming artist, including J-Boog, and is considered one of the living legends of the genre.