Waikiki Shell Information
The Waikiki Shell is known for it's Diamond head design which gives a natural boost to the perfect acoustics – meaning that enjoying your favorite act has never been easier, you won't miss a lyric, beat or a single note.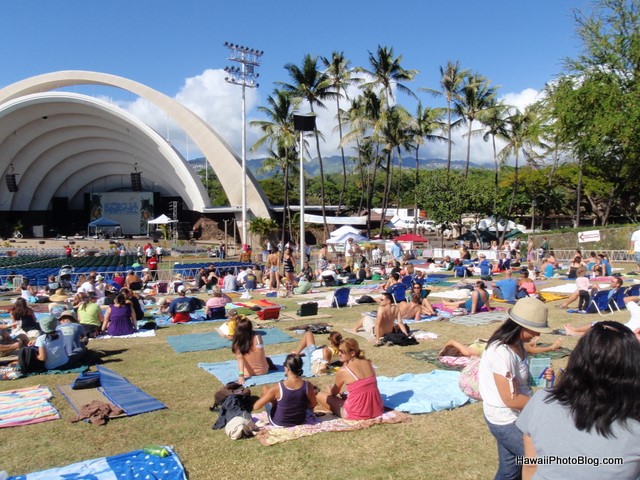 This venue is often referred to as the Honolulu sibling to the Hollywood Bowl in LA for it's similarity in style. This wonderful venue is situated in the largest and oldest public park in the whole of Hawaii, making it a perfect place to catch the best in live performance!
As you enter the venue area, you will be blown away by just how much nature is surrounding you. With a beautiful Beach just around the corner, tropical palm trees around the stage, lush greenery from every side and of course nothing but bright blue skies above you – nothing beats this truly mesmerizing outdoor concert experience!
So get ready, take your pick from many of the exciting upcoming shows and visit the Waikiki Shell soon!