Waikiki Shell | Honolulu, Hawaii
Are you ready for the incredible sounds of Polynesia's number 1 selling trio??? Maoli! The Island hit making band is gonna be strumming some wavey grooves at Waikiki Shell on Friday, July 7th 2023, so be quick and get some tickets to experience the magic of his incredibly diverse music! Featuring a rich style that incorporates elements of Country, R&B, Soul, Acoustic, Rock & Roll, and Reggae, into a style that has been called heartfelt, uplifting, feel-good music that has an impressive reach, this truly is going to be a night to remember! Having performed in at least 42 of the 50 states, as well as New Zealand, Australia, Mexico, Guam, and Saipan Territories, Maoli is no stranger to the big stage and always brings an absolutely amazeballs show, and you really have to see and hear it! Yes, this is the only place you will get some Island-Country-Reggea!!!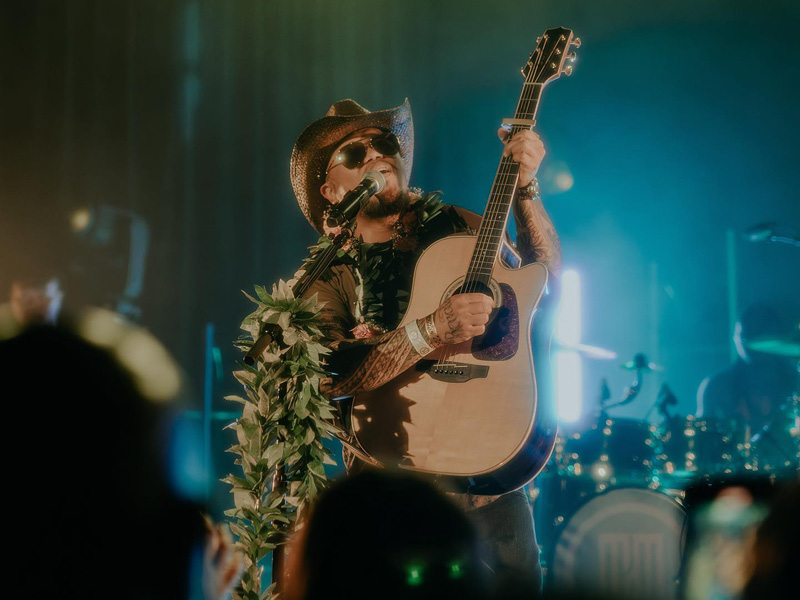 Fresh from their completely sold-out Maoli Music Overload tour last year, Maoli is looking forward to bringing the band's personal blend of Country-Reggae back to their home state of Hawai'i this July, after rapidly selling out yet another two nights at the legendary Waikiki Shell! Grab your tickets right now before you miss out! Because you know this is going to be absolutely sensational!!!
Debuting in 2007, Maoli brought out their debut album in 2008, absolutely crushing it with the band's hit single, "No One." They followed that up with the sophomore album, Rock Easy, and has since then been credited with a staggering over 21 number 1 Regional Island Reggae Hits! Since the trio's debut though, their special blended sound has consistently evolved to reflect and meet the eclectic taste of Maoli, developing a unique "Country-Reggae" and enabling the band to sell out the very largest venues across the state of Hawai'i, and further!
By 2020, Maoli won the "Album of The Year" award for "Sense of Purpose", At The i-Heart's Island Music Awards, along with the prestigious "Group of the Year" award, as well as the Na Hoku Hanohano Award for "Reggae Album Of The Year." They then went and replicated that insane success in 2021 by winning the 'Album of the Year' award for "The Breakthrough," and 'Song of the Year' for "My Reason."
What more do you need? Maoli, playin' live in their home state, at the biggest and best venue… and palm trees swayin', and the surf crashin' in the background… ok, fine, you need a surfboard and maybe a spliff… but you can save that for after! Come get some tight tunes, hang with your buddies and enjoy an epic show!!! Grab your tickets here, for an awesome night out!