Waikiki Shell | Honolulu, Hawaii
Hawaii's very own Sarah Hicks finally returns home, for a very special two nights with Hawaii Symphony Orchestra performing Gershwin plus, featuring jazz pianist Aaron Diehl, only at the Waikiki Shell on Sunday, June 12th 2022. Grab some tickets to a fantastic night under the stars, Sarah Hicks conducts as part of the Hawaii Symphony Orchestra starlight series of events. Famed pianist and composer, George Gershwin, wrote compositions that spanned both popular and classical genres, and among his best-known works are the orchestral compositions, Rhapsody in Blue, from 1924 and, An American in Paris, from 1928, and the song "Swanee" from 1919.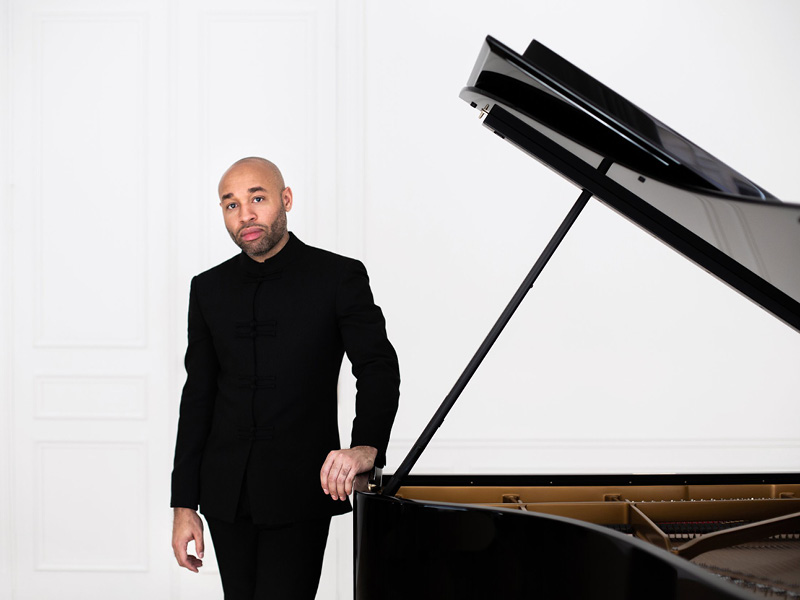 Born in Tokyo, Japan but raised right here in Honolulu, Sarah Hicks's versatile and vibrant musicianship has secured her place as an in-demand conductor across an array of genres, and has seen collaborations with diverse artists, from Hilary Hahn and Dmitiri Hvorostovsky to Rufus Wainwright, Jennifer Hudson and Smokey Robinson. In 2011, she toured with Sting as conductor of his Symphonicities Tour, and her passion for cross-genre partnerships led to an album with rap artist Dessa and the Minnesota Orchestra, in 2019. Hicks has worked extensively with notable ensembles including the Philadelphia Orchestra, Chicago Symphony, Cleveland Orchestra, San Francisco Symphony, Los Angeles Philharmonic, Boston Pops, Cincinnati Pops, Dallas Symphony, Pittsburgh Symphony, Toronto Symphony, Melbourne Symphony, RTE (Dublin) Orchestra, Czech National Symphony Orchestra, St. Petersburg Philharmonic, Tokyo Philharmonic, and Malaysian Philharmonic, among others.
One of the youngest artists to become a Monterey Jazz Festival Commission Artist, Aaron Diehl is considered a jazz virtuoso and composer. He received the Jazz Journalists Association Award for Up-And-Coming Artist in 2013, the Prix du Jazz Classique for his album, Live at the Players, in 2012 and was the winner of the 2011 Cole Porter Fellowship from the American Pianists Association. Aaron has appeared at The Barbican, Ronnie Scott's, Elbphilharmonie and Philharmonie de Paris, as well as domestic mainstays Jazz at Lincoln Center, The Kennedy Center, The Village Vanguard and Walt Disney Hall. His Jazz Festival appearances consist of performances from Detroit, Newport, Atlanta and Monterey, and his orchestral performances include hits with New York Philharmonic, Boston Symphony Orchestra, Los Angeles Philharmonic and the Philadelphia Orchestra.