Waikiki Shell | Honolulu, Hawaii
Iration comes to Waikiki Shell on Saturday 9th April 2022. The Reggae-inspired band announced their 3-dates Guava Lane Tour on April 8th, 9th and 10th at Maui, Oahu and Kauai. The Movement and Anuhea will join them at their event at Waikiki Shell, Hawaii. All three music outfits are very popular in America for their Reggae style music, and having them all on a single stage will be a treat to watch. After the GL tour's announcement, Reggae lovers are extremely excited to come and see them performing live. However, demand for tickets has gone sky-high, so you need to hurry up and grab your tickets as early as possible before they are all gone!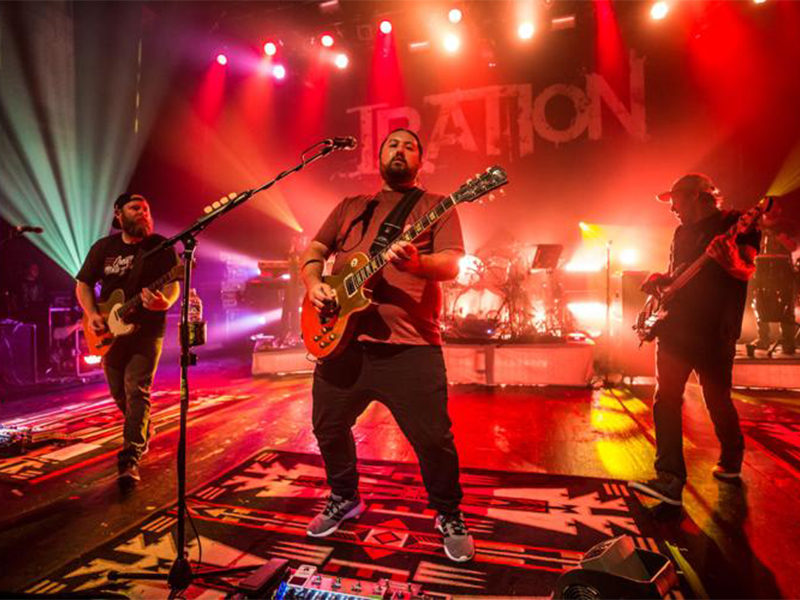 Reggae-influenced alternative rock band Iration was formed in 2004. In 2007, their first studio album, No Time for Rest, got a lot of appreciation which helped them top the Billboard Reggae Albums Chart. The song, Cookie Jar from the same album topped the list on 93.9 DaBeat as well. Iration's latest album Coastin' has gained massive recognition in America and people are expecting live performances from Coastin' on this tour.
Iration trek partner, The Movement are also known for their Reggae-style music. Their first album, On Your Feet gave them the push they wanted. On Your Feet's music was a fusion of Reggae with a touch of alternative rock. Eventually, this album was listed at number 9 on The Pier's 10 Essential Reggae Rock Albums. After this immense achievement, the band got a lot of motivation, and in 2008, they produced a masterpiece album, Set Sail, that turned their careers. American musician, singer and songwriter Rylee Anuheakeʻalaokalokelani Jenkins, also known as Anuhea, will be a cherry on top for the upcoming Guava Lane Tour. Her creative sense of Reggae, Folk and Pop will give the crowd all the right vibes. If you're looking to catch them live, hurry up and get your tickets ASAP before they are sold out!