Neal S. Blaisdell Center - Waikiki Shell | Honolulu, Hawaii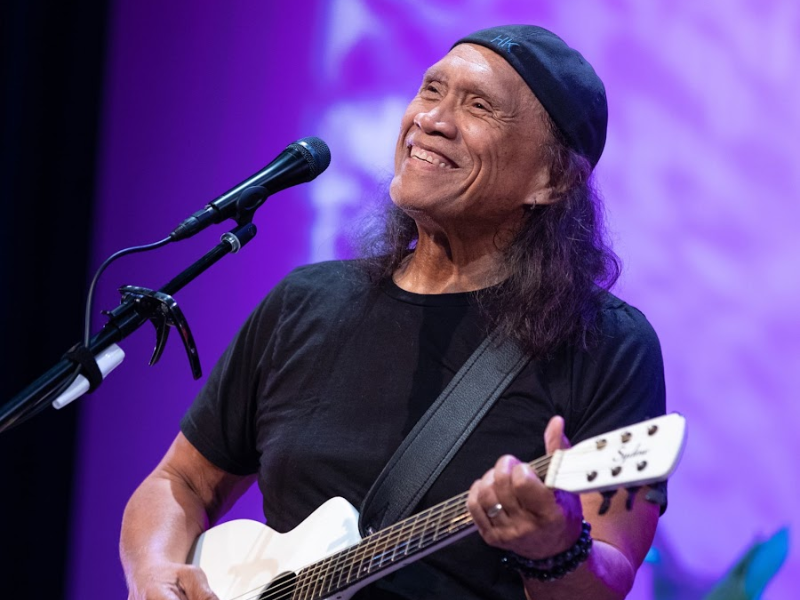 Aloha! Henry Kapono is all set to bring Hawaiian vibes to the stage of the iconic Waikiki Shell on the delightful evening of August 26th, Saturday, as part of his highly anticipated 50 YEARS OF THE SONGS OF C&K – ANNIVERSARY TOUR! This concert marks the glorious five-decade journey of C&K's music while also celebrating two remarkable milestones in Kapono's life: his 30 years at Duke's on Sunday and the 5th anniversary of the Henry Kapono Foundation. Prepare to sway your hips and groove to the rhythm as he serenades you with romantic ballads, soulful songs, and infectious island party tunes, all crafted to bring a smile to your face and warmth to your heart. He will perform C&K's timeless hits, including crowd favorites such as "Friends," "Sailing," and "Highway in the Sun." Don't miss your chance to this night of celebration, nostalgia, and entertainment so get your tickets now!
"Henry Kapono has clearly become the most prolific and profound island entertainer of his era – and there's no stopping him." – Entertainment Writer, Wayne Harada - July 22, 2021
Henry Kapono is celebrating 50 years of C&K or Cecilio and Kapono, the iconic island rock duo. That's not all! This year, it's the 30th anniversary for Duke's on Sunday, Hawaiߵi's longest-running and beloved live music event in one location. Kapono also continues to share his music and support Hawaii's music community through the Henry Kapono Foundation, which reached its 5th year on the date. The foundation's mission is to "Support the music and arts community by giving with Aloha." These three major milestones is built with continuous leadership, and community support. The concert will be happening at the Waikiki Shell on August 26, 2023.
This special tour event is a once-in-a-lifetime opportunity to experience the timeless songs of C&K in their original style. It also showcases the highlights of Henry's career, featuring significant events and memorable songs. He will be performing C&K's classic tracks, including crowd pleasers like "Friends," "Sailing," and "Highway in the Sun."
"Cecilio and Kapono were Hawaii's answer to Simon and Garfunkel…for several generations of listeners, those songs embody the sound of Hawaii..." - New York Times
This performer has it all---with talent in vocals, guitar, songwriting, and composing. It is no wonder that he won 2021 Favorite Entertainer of the Year, 20 Nā Hōkū Hanohano Awards (Hawaii's "Grammy), and has taken home a Grammy nomination. He became Male Vocalist of the Year, won Song of the Year, Single of the Year, Album of the Year, Rock Album of the Year, Lifetime Achievement Award, Best EP, Compilation of the Year.
Waikiki Shell provides a unique setting for fans to enjoy the music and connect with the legendary artist himself. Mark your calendars for the unforgettable Saturday evening of August 26th. Don't miss the opportunity to secure your tickets and make this Saturday an exceptional experience! Join Henry for his exciting Lifetime Party and make it one of the highlights of your year!