Neal S. Blaisdell Center - Waikiki Shell | Honolulu, Hawaii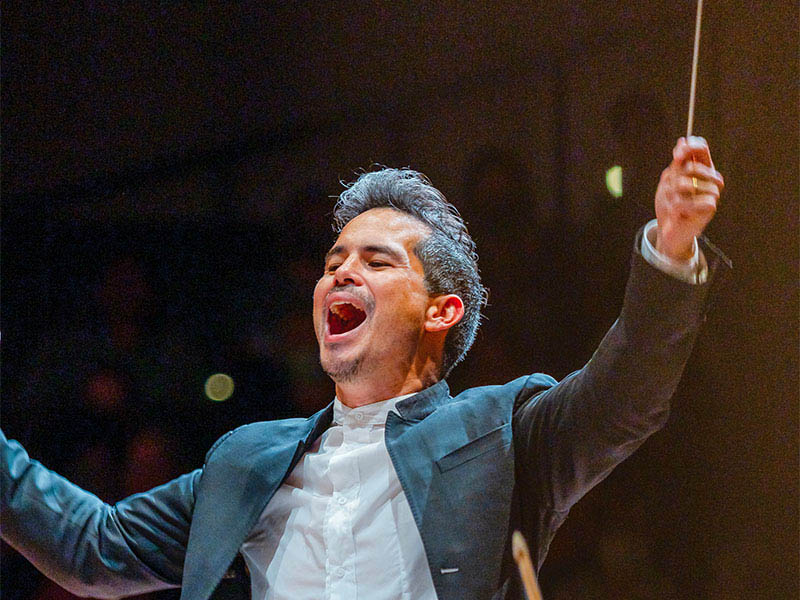 This summer, prepare all your senses for a magical music experience in the heart of Hawaii! One of America's oldest symphonies, the Hawai'i Symphony Orchestra, has prepared another season of groundbreaking presentations! On Saturday, 5th August 2023, the orchestra deliver one of its highly-anticipated concerts, Dane's Ultimate Season Mix-Tape! As part of the Sheraton Starlight Festival season, the concert features Dane Lam's debut as music director for Hawai'i Symphony Orchestra. The show, which will light up the Waikiki Shell, features an electrifying set filled with masterpieces from Rimsky-Korsakov, Tchaikovsky, Strauss, and Beethoven. The concert will also highlight music from Hawai'ian composer and the Orchestra's Director of Artistic Engagement, Dr. Michale-Thomas Foumai. Moreover, guest artists Kenneth Hironak and Paula Fuga will surely captivate the audience with their exhilarating performances!! If you're keen on catching the Hawai'i Symphony Orchestra at this much-awaited concert, you better score your tickets now before they're gone! Tickets to see Dane's Ultimate Season Mix-Tape are now available through the Get Tickets link!
This summer, the Hawai'i Symphony Orchestra celebrates the debut of its brand new music director Dane Lam! The accomplished conductor and artistic director has an impressive tenure leading world-class orchestras. His internationally renowned reputation precedes him, and thus, his arrival in Hawaii is met with a grand concert featuring his "mix tape." This performance will be held at the iconic Waikiki Shell set to entertain both locals and tourists. Music lovers can look forward to Lam's preferences comprising masterpieces such as Nikolai Rimysky-Korsakov's Scheherazade, The Calendar Prince, Pyotr Tchaikovsky's Symphony No. 5, Valse, Richard Strauss' Don Juan, and Francois Borne's Fantasie Brillante on Themes. The concert will also feature Hawai'ian musicians Trishnalai and Michael-Thomas Foumai, who will deliver exquisite pieces. Lastly, the show will have a grand finale featuring Ludwig Van Beethoven's Symphony No. 5.
Dane Lam assumed the post of music director just last July, and he is set to lead the orchestra for five seasons. Aside from his duties for the Hawai'i Symphony Orchestra, Lam also acts as principal conductor and artistic director of the X'ian Symphony Orchestra. His exemplary work and achievements have made him one of the strongest contenders for being named as music director. Lam, born in Australia, was the first conductor from Queensland Opera to be honored with an official position after being assigned as the Associate Music Director and Resident Conductor in 2020.
The Hawai'i Symphony Orchestra is one of America's oldest music ensembles. Having emerged in 1900 as the Honolulu Symphony Orchestra, they have gone through numerous transformations before finally being established as the Hawai'i Symphony Orchestra. For decades, various talented leaders have led the orchestra and created some of the most memorable seasons. In 2014, the symphony launched its popular series, musicthatPOPS, which featured music from Broadway, Disney, Zelda, Cirque de la Symphonie, and more.
On Saturday, 5th August 2023, Dane's Ultimate Season Mix-Tape will light up the Waikiki Shell in Honolulu, Hawaii. The amphitheater is located on vast property that can accommodate up to 8,000 fans. The venue is also equipped with 2,400 seats plus a lawn area that can contain 6,000 more guests. Heavily compared to the Hollywood Bowl, the Waikiki Shell has hosted many of Honolulu's most exciting concerts.
Catch the Hawai'i Symphony Orchestra this summer as it delivers Dane's Ultimate Season Mix-Tape at the Waikiki Shell! Tickets are now available!